California PPP Celebrates Party's Founding Anniversary
By Ras H. Siddiqui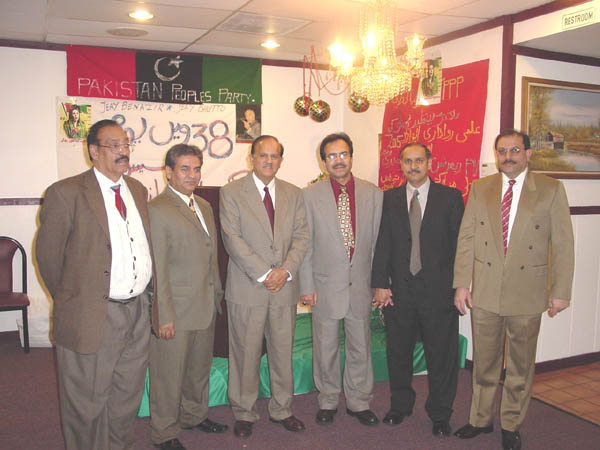 PPP 38th Anniversary
The Pakistan People's Party (PPP) California Chapters celebrated the 38th anniversary of the founding of the party with a great deal of fanfare at the Peprika Restaurant in Antioch, California on Saturday, December 3, 2005. Over 200 people gathered from various PPP Chapters across the state as the President of the PPP (CA) Khuda Bux Bhutto and women's wing President Najma Bhutto along with many others addressed the dinner gathering.
The PPP was founded at a convention in Lahore, Pakistan between November 30th and December 1, 1967 when Zulfikar Ali Bhutto was elected its Chairman. The past goals of the party, the assassination of its leader and the future of a democratic Pakistan along with the return of Mohtarma Benazir Bhutto from a second exile were all discussed by the participants present.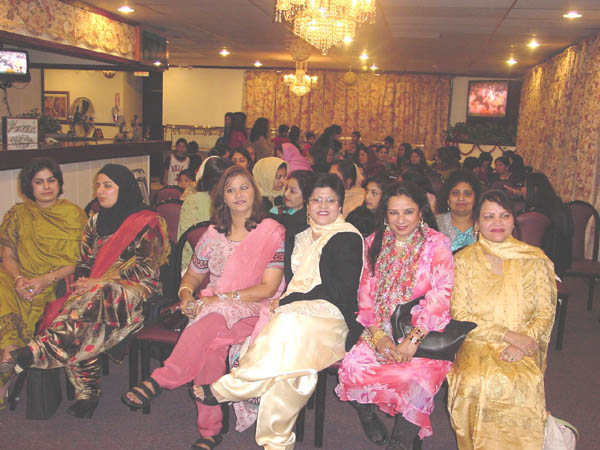 PPP 38th Anniversary Women.
-------------------------------------------------------------------------------------