"PERM" Is Finally Here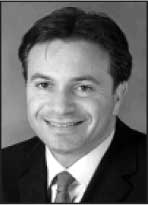 The Department of Labor (DOL) has finally published their new regulations (referred to as "PERM") that will change the way labor certification (LC) applications are processed. In its expanded form, PERM stands for Program Electronic Review Management. The new law, which takes effect on March 28, 2005, will speed up the processing time of LC applications for the permanent employment of foreign nationals in the United States. Under the new law, the promised turn around time will be between 45 - 60 days as compared to the former turnaround time under "RIR" (Reduction in Recruitment) of well over two years. Speaking with Pakistan Link, Attorney James E. Root, who manages an exclusive immigration practice with two offices in Los Angeles and Orange Counties, said, "The DOL has amended its regulations governing the filing and processing of labor certification applications to implement a new system.
The new system requires employers to conduct recruitment before filing their applications. State Workforce Agencies (SWAs) will provide prevailing wage determinations to employers, but will no longer receive or process applications as they do under the current system. Employers now will only be required to place a job order with the SWA. Employers will have the option of filing applications electronically, using web-based forms and instructions, or by mail." The main advantage of PERM, as Mr. Root sees it, is its quick turn around time. Another advantage is that "employers will have the option of withdrawing an existing application and re-filling it to take advantage of the faster processing time." "This process is often referred to as a 'conversion,'" Mr. Root says, adding "one of the advantages of conversion is that it will allow a foreign national employee who currently holds an H1B status to continue extending that status beyond the 6th year without any problems." However, Mr. Root cautions, "Conversion is not as simple as it may seem.
Firstly, it requires withdrawal of the pending LC, after which the conversion follows. Rules of conversion process require hat the new application under PERM has to be almost identical to the original withdrawn application. Obviously, there is an element of risk because if the conversion is not successful, the priority date would be lost." Nevertheless, Mr. Root says that "an employer who successfully withdraws and re-files a pending application can preserve the application's priority date (the original filing date). In light of the recent retrogression of visa numbers in the employment-based third preference ("EB3") category this is an important factor to consider." On the downside, Mr. Root figures that there would be more recruitment requirements for professional occupations.
Further, the prevailing wage standards for PERM is 100 percent of the appropriate wage for the occupation, whereas in RIR, the wage was allowed to be discounted 5 percent. PERM's anti-fraud provisions include stringent verification of employers' bona fide business entity and employees on its payroll. For more info or a "free" initial consultation please contact him at 1(888) ROOT-LAW or visit his website at www.RootLaw.com.
-------------------------------------------------------------------------------------