Independence Day Celebration in Los Angeles on August 6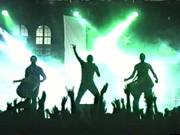 Los Angeles, CA: With over 35,000 expected to attend, the South Asian Festival of Los Angeles (SAFLA) presents its second annual Pakistan Independence Day - PakDayLA festival on Saturday, August 6, 2005 at the prestigious and historic Los Angeles Memorial Coliseum. The festival is scheduled to begin at 4PM – and will close with fireworks at 1AM. Arts, crafts, music, food and amusements will make this a fun-filled event for families. There will be a traditional "mela" (bazaar) with food and vendors.


SAFLA's mission is to initiate and support programs which promote public awareness through education and celebration of the South Asian cultural diaspora. SAFLA celebrates the many contributions South Asians have made throughout history by providing high-quality colorful and extensive programs with a variety of performances and presentations.

This year, SAFLA is thrilled to host the event at the same venue in which two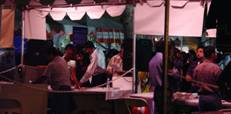 Olympiads, two Super Bowls and one World Series have been held. "We are really excited about being able to take this year's program to a whole new level," states Imran Ahmed (co-founder, SAFLA).

Along with hosting the event at the Coliseum, the organizers are pleased to bring superstar performers Junoon – the U2 of South Asia, as headliners for this year's festival. Junoon – meaning "passion" is South Asia's biggest rock band. Celebrating 15 years of sold out concerts throughout the world;

Junoon is anticipated to attract a large number of Pakistani, Indian, Bangladeshi, and Western fans of world music. Among their many honors, the United Nations named lead singer Salman Ahmad, UN Goodwill Ambassador for Pakistan in the campaign to stop the spread of HIV/AIDS. Most recently Junoon was the only South Asian rock band invited to perform at the global music event - Live 8 along side other legendary artists as Sting, Coldplay, Madonna, Pink Floyd and U2 to name a few.

For more information about the PakDayLA 2005, please contact SAFLA at 310-483-7804 or visit www.safla.net.
-------------------------------------------------------------------------------------