ISNA's Impressive Convention in Chicago
By Saba Qureshey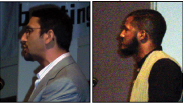 Two of the speakers at the ISNA Convention
Chicago: Thirty-six thousand people drove and flew to Chicago to attend the Islamic Society of North America Convention, abbreviated and more commonly known as ISNA.
The event took place from September 1st through September 4th and was hosted at the Rosemont Convention Center.
It featured insightful by scholars such as Yasmeen Qadri, Anwar Ibrahim, Pervaiz Malik, who addressed a multitude of issues aimed at deepening people's understanding of Islam.
There was an entire hall in the center devoted to food stalls, which offered everything from bite size snacks to mouth-watering desi dishes, and people were regularly seen strolling in and out of the hall in between the lectures. A bazaar was also located in the convention center right besides the food hall, and was brimming with vendors who had proudly set up their stalls to sell jewelry, Pakistani clothes, Islamic artwork, books, Islamic clothing, non-alcoholic perfume, and Middle Eastern decoration items to make it all the better.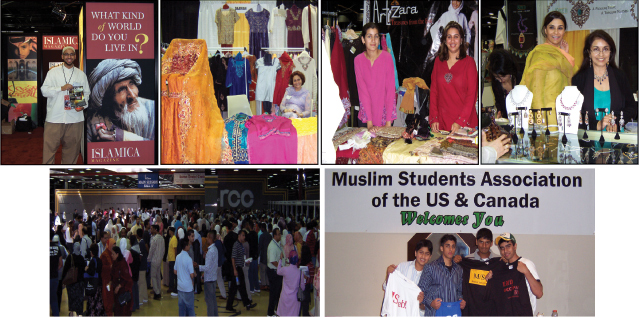 ISNA Bazaar

Since the Hyatt was conveniently right next to the convention center, people were seen walking back and forth all day from the hotel to the convention center. Although people were often kicked out of the lobby at night due to ruckus that was caused everyday, our ISNA members just ended up coming back inside, which was funny. Held in Chicago for the second time, ISNA hopes to bring more and more individuals next year as well. So next time you have nothing to do during the Labor Day but attend the ISNA convention because you are sure to get something out of it!
-------------------------------------------------------------------------------------