UKAA Expresses Concern about Karachi's Law & Order Situation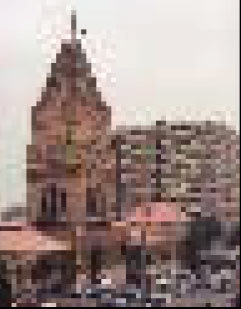 Washington, DC: The University of Karachi Alumni Association of Greater Washington area organized a community meeting last Sunday to discuss the deteriorating law and order situation in Karachi. Mr. Mohammad Aslam Khan, Deputy Chief of Mission for the Embassy of Pakistan started the proceedings with his address. He acknowledged that Pakistan's economy depends on Karachi and the present law and order situation is a matter of concern for every Pakistani.
Mr. Khan appreciated the effort of the UKAA in organizing the event and expressed his appreciation for the various intellectual and educational pursuits of UKAA. He said the association is an important organization in the nation's capital and he values the work of all such organizations. He went on to say that the Pakistani community in the USA is highly educated, enlightened and indisputably a valuable resource. Mr. Khan expressed his agreement with various observations of the speakers on the occasion, especially the need for greater awareness at the grassroots level and adequate knowledge of factors that impact sustainability of economic development. The Deputy Chief of Mission listened intently and responded to each question or comment raised by the speakers.
The UKAA meeting was organized to discuss the law and order situation in Pakistan in the wake of rampant incidents in recent months. According to the president of the Alumni Association, three of its members were robbed of their belongings at gunpoint, two of them as they reached home from the Jinnah International Airport.
Mr. Athar Javaid said the deteriorating law and order situation is only one aspect of a host of crisis issues that the nation faces today. Praising some achievements over the last six decades, he said that we have by and large failed to develop a vision and to evolve the right kind of leadership that could sustain strong institutions, rule of law and ensure accountability. He said the success of economic, social, educational and cultural reforms is critically dependent on the sustained ability to govern ourselves.
Other noted speakers included Mr. Jamshed Uppal of Pakistan Association, Mr. Ashraf Jan, Khalida Ali, Dr. Anwar Masood, Farzana Siddiqui , Firoza Salahuddin, Haider Ali and Fozia Akhtar of University of Karachi Alumni Association.
The meeting started with the popular song Sohni Dharti (The Beloved Land) and a literary sketch by Nuzair Azam that summarized how the our beloved country is overwhelmed by a series of problems; law and order situation being just one of them. First hand accounts of victims of robberies, who visited Pakistan recently, were also narrated by the victims themselves.
Earlier Mr. Shah Fazal Abbas, President, University of Karachi Alumni Association, welcomed the guest of honor
The speeches were followed by an opinion sampling session. Ms. Firoza Salhuddin and Mr. Athar Javaid conducted the session.
Mr. Asad Kamal, a well-known community singer and member of the University of Karachi Alumni Association, sang a couple of qaumi naghmay.

-------------------------------------------------------------------------------------