Usman Tar Passes Away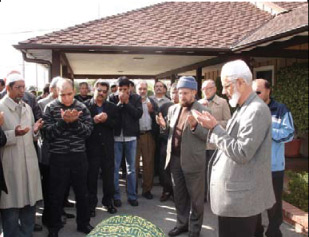 Community members offer fateha
Mr. Usman Tar, a prominent businessman and respected member of the community, passed away on Friday, February 17, 2006.
Qur'an khwani and fateha was held from Asar to Maghrib on Sunday, February 19 at his Santa Monica residence.
His death will be widely mourned.
May Allah grant the Tar family fortitude and courage to bear the loss. Amen.

-------------------------------------------------------------------------------------