NetSol Technologies Acquires US-Based McCue Systems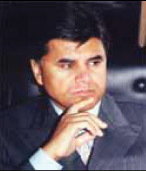 Najeeb Ghauri
Calabasas, CA: NetSol Technologies, Inc. (NASDAQ:NTWK), a developer of proprietary software applications and provider of information technology (IT) services, has entered into an agreement to acquire Burlingame, California-based McCue Systems Inc., a leading provider of lease and loan portfolio management software for banks, leasing companies and manufacturers.
NetSol will acquire 100 percent of McCue Systems for approximately $8.5 million. Payment will consist of 50 percent cash with the balance paid through the issuance of NetSol's common stock carrying Rule 144 restrictions. Management expects a portion of the monies used for the transaction to be provided by institutional investors. Under the terms of the agreement, there is a 50 percent deferred component based on an earn-out formula over McCue's 2006 and 2007 fiscal years, ending December 31, 2006 and December 31, 2007, respectively. The company anticipates paying the balance of the consideration in two traunches scheduled over the next 24 months.
NetSol has reported six consecutive quarters of revenue growth and profitability, with net revenue of $9 million for the first six months of fiscal 2006, an 88 percent increase over the comparable period. Management has provided revenue guidance of $19 million to $20 million for fiscal 2006 ending June 30, 2006. McCue Systems reported revenue of approximately $5.6 million with net profit of approximately $655,000 for fiscal 2005 ended December 31, 2005.
"The acquisition of McCue marks another major milestone in our growth strategy and provides an entrée into one of the largest markets for information technology solutions and services within the equipment finance industry," said NetSol CEO, Naeem Ghauri.
"During the initial software development project with McCue," continued Ghauri, "it became apparent that the company and its management team presented a superior vehicle to launch a combined product offering with significant brand awareness within the US equipment leasing industry and create a company with unparalleled global reach. Working closely with McCue's management team during our negotiations and due diligence process confirmed our decision to create a global company capable of providing customers on every continent with well-priced, innovative products developed with the highest quality standards."
"I am excited to have taken part in launching NetSol into a vibrant and strong US financial market through the acquisition of McCue Systems," said NetSol Chairman Najeeb U. Ghauri. "McCue's marquee customer base provides NetSol with an immediate footprint in the US and their strong revenue stream will boost our top line growth. Additionally," continued Ghauri, "our product development and technology expertise will be greatly enhanced by McCue's mature delivery and US support infrastructure. Now NetSol is positioned to compete with larger, less niche focused software providers such as Oracle and SAP. We believe this agreement is the first aggressive step toward considerable growth in the U.S. marketplace."
"We are pleased to join the NetSol family," said McCue Systems President, CEO, and founder, John McCue. "We performed our due diligence with a trip to NetSol's technology campus in Lahore, Pakistan, and a visit to UK-based CQ Systems, whose acquisition was finalized approximately a year ago. I was impressed with the quality and professionalism of the management teams, the successful integration of NetSolCQ, and the strong infrastructure created by NetSol Technologies.
"This acquisition," continued McCue, "brings together an ideal combination of products, infrastructure and intellectual capital at a time in the industry when companies are searching for a robust, scaleable, global leasing solution. Today, even with almost two thirds of all leasing volume originating in the US, customers and prospects alike seek providers who offer global operations with localization of support and functionality. With our flagship solution, LeasePak, serving as the third point on a triangle which includes the US, Asia Pacific and Europe, NetSol now provides that global presence. We look forward to continued success and believe our employees, customers and investors will be well served by the acquisition."
The terms of the transaction will be disclosed in the Company's Form 8-K filed with the Securities and Exchange Commission. Maxim Group, LLC, a full service investment banking firm headquartered in New York City, provided acquisition negotiation and advisory services to NetSol.

About McCue Systems
With over 30 years of experience in developing business solutions for the equipment and vehicle leasing industry, McCue Systems Inc. is the leading provider of lease/loan portfolio management software for banks, leasing companies and manufacturers. Its flagship product, LeasePak, simplifies lease/loan administration and asset management by accurately tracking leases, loans and equipment from origination through end-of-term and disposition.
McCue Systems leads the leasing technology industry in the development of Web-enabled and Web-based tools to deliver superior customer service, reduce operating costs, streamline the lease management lifecycle, and support collaboration with origination channel and asset partners. Alone in the industry, McCue Systems offers a Web-based front-end system that integrates fully with the system's back-office database architecture.
By harnessing the most advanced technologies, McCue Systems can offer the right operating platform for almost any enterprise. LeasePak can be configured to run on HP-UX, SUN/Solaris or Linux, as well as for Oracle and Sybase users. And for unmatched scalability, McCue Systems offers the LeasePak Bronze, Silver and Gold Editions for systems and portfolios of virtually all sizes and complexities. McCue Systems' solutions set the industry standard for reliability, providing the equipment and vehicle leasing infrastructure at leading Fortune 500 banks and manufacturers, as well as for the industry's leading independent lessors, including Cisco, Hyundai, JP Morgan/Chase, ORIX, and Volkswagen Credit.
The leasing experts at McCue Systems work closely with lessors to put the company's leasing expertise to work to streamline lease operations and enhance customer retention at every stage of the lease lifecycle. For more information, visit www.mccue.com .

About NetSol Technologies, Inc.
NetSol Technologies is an end-to-end solution provider for the lease and finance industry. Headquartered in Calabasas, CA, NetSol Technologies, Inc. operates on a global basis with locations in the U.S., Europe, East Asia and Asia Pacific. NetSol helps its clients identify, evaluate and implement technology solutions to meet their most critical business challenges and maximize their bottom line. By utilizing its worldwide resources, NetSol delivers high-quality, cost-effective IT services ranging from consulting and application development to systems integration and outsourcing. NetSol's commitment to quality is demonstrated by its achievement of both ISO 9001 and SEI (Software Engineering Institute) CMM (Capability Maturity Model) Level 4 assessment. For more information, visit NetSol Technologies' web site at www.netsoltek.com.

-------------------------------------------------------------------------------------