Muslims to Walk Shoulder to Shoulder with other Faith Leaders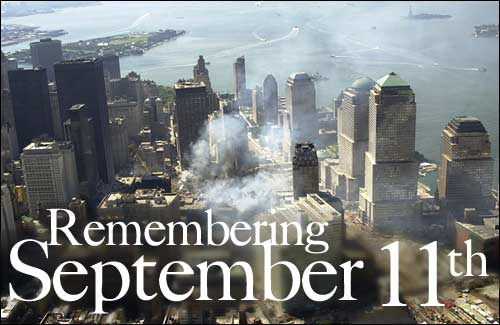 Washington, DC: On the fifth anniversary of 9/11, major leaders of all faiths will walk shoulder to shoulder on Embassy Row in Washington, DC and at Ground Zero in New York City to project a dramatic message of unity to commemorate 9/11. "The Muslim Public Affairs Council (MPAC) is proud to act as a co-sponsor these historic events, where board members Dr. Hassan Ibrahim and Hedab Eltarifi will participate," says an MPAC announcement.
In Washington, DC, Christians, Evangelicals and Jews will speak and Jewish cantors will sing at DC's largest Mosque, and Muslims will also speak and sing at DC's largest synagogue. Last year, thousands walked and over 150 sponsors participated in the walk, which was partnered with the Points of Light Foundation.
WHO: Arun Gandhi (Mahatma Gandhi's grandson); Archbishop Pietro Sambi (the Apostolic Nuncio to the U.S from the Vatican); Reverend Richard Cizik (National Association of Evangelicals); Rev Mpho Tutu (Bishop Desmond Desmond Tutu's daughter); Ambassador Akbar Ahmed (Islamic scholar); Rabbi Bruce Lustig (Senior Rabbi of the Washington Hebrew Congregation); Episcopal Bishop John Chane (from the National Cathedral); Catholic Archbishop Donald Wuerl (his first major appearance since his appointment); Nihad Awad (CAIR Executive Director); Dr. Hassan Ibrahim (MPAC Foundation Board of Directors); Lodi Gyari (Special Envoy of the Dalai Lama).
WHEN: Sunday, September 10, 2006 - 1:30 p.m. to 6:00 p.m.
WHERE: At 1:30 p.m., participants will gather at the Washington Hebrew Congregation (3935 Macomb St NW at Mass Ave) for 2:00 p.m. event. Walk begins at 2:15 pm sharp, stopping at the National Cathedral at 2:45 p.m. and at 3:30-4:00 p.m. at the Islamic Center (2551 Mass Ave), concluding at the Gandhi Memorial Statue (Mass Ave at 21st) at 5:30-6:00 p.m.
Muslim, Jewish, Christian, Buddhist, Shinto, Sikh, and Hindu leaders will guide participants on a 3-mile "Unity Walk" on Monday, September 11th in New York City, from Union Square Park to the World Trade Center site at St. Peter's Roman Catholic Church.
At St. Peter's, MPAC Board Member Hedab Eltarifi will present MPAC's "9/11 Quilt", which features the names of the nearly 3,000 casualties of the attacks on the World Trade Center and the Pentagon.

-------------------------------------------------------------------------------------