Valima Reception in Santa Clara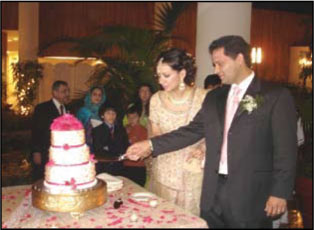 A Valima Reception was held in Santa Clara, California recently for Asim Fareed and Nazish at The Decathalon Club. Asim is the son of Amir and Attya Bukhari of Saratoga and Nazish is the daughter of Khalid and Asma Jafri (formerly of Stockton) and now living in the Los Angeles area.
The event was well attended.
-------------------------------------------------------------------------------------