A Double Graduation in Sacramento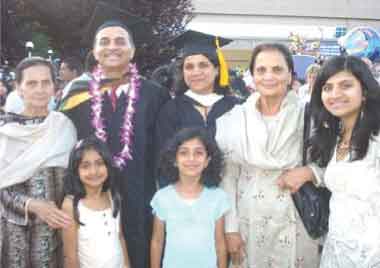 Farah and Ras Hafiz Siddiqui of Granite Bay, California both graduated from Sacramento State University during ceremonies held at the local ARCO Arena on Memorial Day weekend. Mrs. Farah Siddiqui received a Masters Degree in Education (Special Ed) and Ras (finally) completed his MBA.
Family and friends gathered to wish both of them well for reaching their goals. In the case of Ras everyone expressed relief that he is (at this late age, according to him not us) no longer going to remain a "professional student" and will possibly start getting more involved in community activities beyond journalism.

-------------------------------------------------------------------------------------