Dr Sarosh Hamid's Impressive Show at the Art Council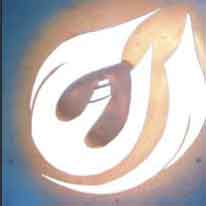 A calligraphy painting exhibition by Dr. Sarosh Hamid at the Art Council of Pakistan testifies to the artist's modern look and approach. The artist in Sarosh emerges on the surface through his work on "mirror." The theme is "Allah," the Creator, with colors and beauties of the inner world and universe. Allah is very prominent and shining on mirror and you can see your image in Allah (mirror).

It shows as Almighty Allah has said: I am nearer than your jugular vein and all the attributes (Seefaat) of Allah which He has bestowed on us. If you want to find Allah... Find him in your inner self...See your image in Him... And He is in you. The new theme "Wird of Allah" - in forms and various colors on canvas by the artist - was for the first time displayed at the Art Council of Pakistan.

Dr. Sarosh Hamid is a PhD in complimentary medicine and did his Masters in business administration. He is a businessman and did various professional and technical courses from Australia, USA, UK and France.
He is an NLP (neuro-linguistic programming) practitioner, hypnotherapist, reiki healer and has conducted number of courses in the field of self-actualization/self-development/professional development at various institutes, government and armed forces training centers, PIA Training Center, as well as centers in Sri Lanka and Thailand.
Dr. Sarosh has a host of group shows to his credit. His solo shows were held at the National Museum of Pakistan, Karachi, in 2003 and at the Art Council of Pakistan, Karachi, in January 2007.


-------------------------------------------------------------------------------------