PADC Strives to Improve Community's Visibility
By Yousuf Bhuvad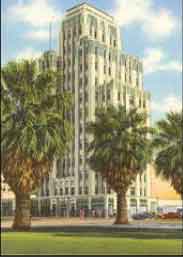 Phoenix, Arizona: The Greater East Maricopa Democrats, also known as GEMDEMs, met on March 8th '07 to give an update on what services the Maricopa Democratic Party and GEMDEMS are offering to new candidates for running successful campaigns.
This meeting was hosted by the Pakistani American Democratic Club at the residence of Mr. and Mrs. Arif Kazmi.
Among the attendees were the Chair of the County Democratic party, the Executive Director of the MCDP, Chair of the GEMDEMS, Chairs/Vice Chairs of the East Valley Legislative Districts, Council members of Chandler, Police Chief of Buckeye and 35 other members, many of whom are potential candidates for the elected offices. Mr. Ali Naqvi and Abdul Ahad Khan participated on behalf of Pakistani American Democratic Club.
The meeting focused on the services being made available through GEMDEMS to new and existing candidates. Also, discussed were the strategies to identify potential candidates and help them to succeed by providing them the infrastructure support.
Overall, the informal get-together provided an excellent opportunity to the new candidates to network, share ideas and strategies for their new campaigns. This event was also very positive for the Pakistani Democratic Club in terms of visibility and increasing their circle of influence. The attendees thanked Arif Kazmi for his generous hospitality in hosting the event.

-------------------------------------------------------------------------------------