Impressive Flag-Hoisting Ceremony in Los Angeles
A Pakistan Link Report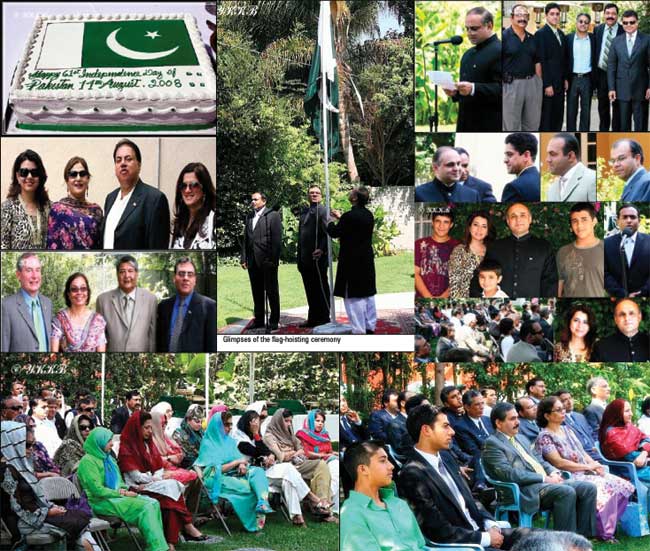 On the occasion of Pakistan's 61st Independence Day an impressive flag-hoisting ceremony was held at the Beverly Hills residence of Consul General Syed Ibne Abbas and Mrs Abbas. The ceremony was held on Thursday, 14 August 2008 at 1030 hours.
Consul General Ibne Abbas who has just returned from Pakistan after attending a course at the National Management College, Lahore, freely mixed with members of the community who had turned up in large numbers to attend the flag-hoisting ceremony. They were all visibly happy to see the Consul General in their midst after an absence of six months.
The Consul General read out the Independence Day messages of the President and Prime Minister of Pakistan. Later, he distributed awards among members of the organizing team that had arranged the Independence Day function at the Exposition Park in Los Angeles on August 9.
Refreshments were served on the occasion to the delight of the invitees.
-------------------------------------------------------------------------------------