A Highly Entertaining Ghazal Program
Pictures by YKKB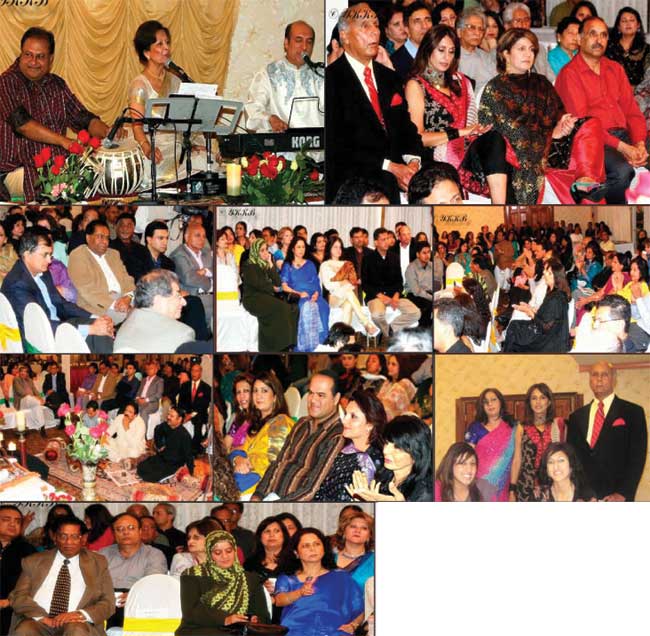 On April 19, 2008 the Southern California community of Pakistani Americans was entertained to a sumptuous dinner and a highly enjoyable musical program by Sufia Altaf, Tariq Altaf and Saleem Hai.
Tariq Altaf thanked all the friends who took time away from their busy schedule to attend the program. He also thanked Pakistan Link's Arif Mansuri, Urdu Time's Zafar Abbas, and Pakistan News' Naushad Sarwar for their support in making the program a success.
Sohail Khan, MC of the evening, introduced who happen to be the shagirds of Ustad Mehdi Hassan, the King of ghazals. They not only love to sing ghazals, but also enjoy singing old classical hits and present-day fast paced, vibrant songs. Mr. Parkash on the tabala was truly outstanding in his performance and added to the gaiety of the occasion.
Afzal and Munni Subhani sang the works of Faiz Ahmed Faiz and a composition of Saleem Hai.
-------------------------------------------------------------------------------------