Arif Mansuri Inaugurates Beijing Islamic Chinese Restaurant
A Pakistan Link Report
Pictures by Anwar Khawaja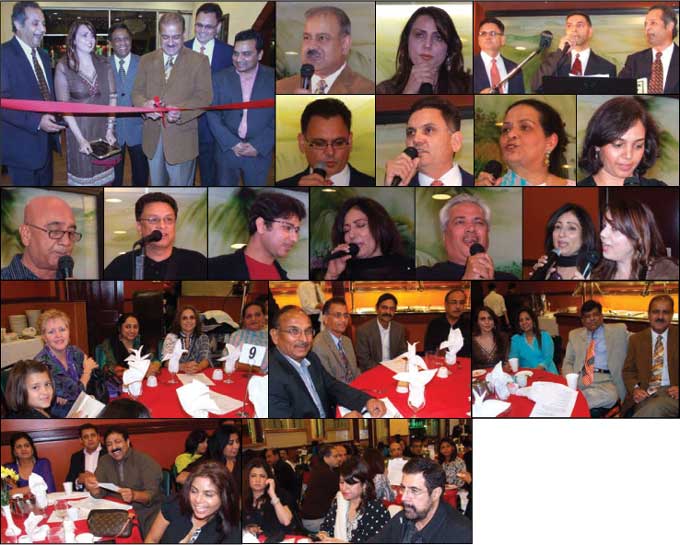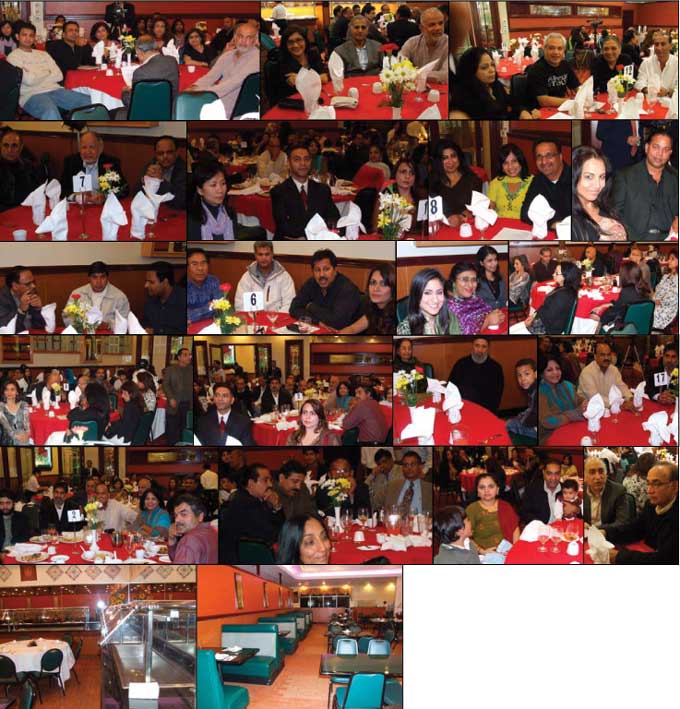 Pictures above were taken at the inauguration ceremony of Beijing Islamic Chinese Restaurant by Mr Arif Mansuri, President and Managing Editor of Pakistan Link

The formal inauguration of the Beijing Islamic Chinese Restaurant recently by Mr Arif Mansuri, President and Managing Editor of Pakistan Link, was much more than a formal inaugural ceremony. It turned out to be a truly enlivening social extravaganza that brought together prominent members of the community to enjoy choicest food and the best of Urdu poetry and subcontinental music.
To describe the food as the `choicest' would probably be an understatement. It richly deserved the better-thanthe-best epithet that memorable evening as readily testified by the spontaneous appreciation of the large number of invitees. The spacious and glittering banquet hall of the Restaurant, conveneintly accessible at the crossing of Pacific Coast Highway and Normandy in Harbor City, was packed to capacity as the owners - Mr and Mrs Riaz Niaz, Farida Khan and Arshad Kazmi - took the stage and addressed the gathering. Sohail Khan was the emcee of the evening. Well-known Urdu poetess Asifa Nishat presented the kalam of Ibne Insha to the delight of the appreciative audience. Liaquat Khan presented his Punjabi kalam. The participation of Arsal Awan, Sajila, Yousuf, in the evening's proceedings added to the liveliness and gaiety of the occasion.
In his brief inaugural remarks, Mr Mansuri felicitated the owners on the acquisition of the Beijing Islamic Chinese Restaurant and expressed the hope that their ownership would go a long way in meeting the community's long-standing need of having a multi-purpose banquet hall in South Bay. With characteristic charm and poise, Mr Mansuri dwelt on the finer points of good food. He was all praise for the Restaurant's decor and endeared himself to the audience by making many humor-laced remarks.
For choicest food and parties hosted in style - to be cherished and remembered for years to come - the Beijing Islamic Chinese Restaurant is an ideal location for you. And expereriencing is believing!

-------------------------------------------------------------------------------------