Nikki Khan's Exquisite Events
A Pakistan Link Report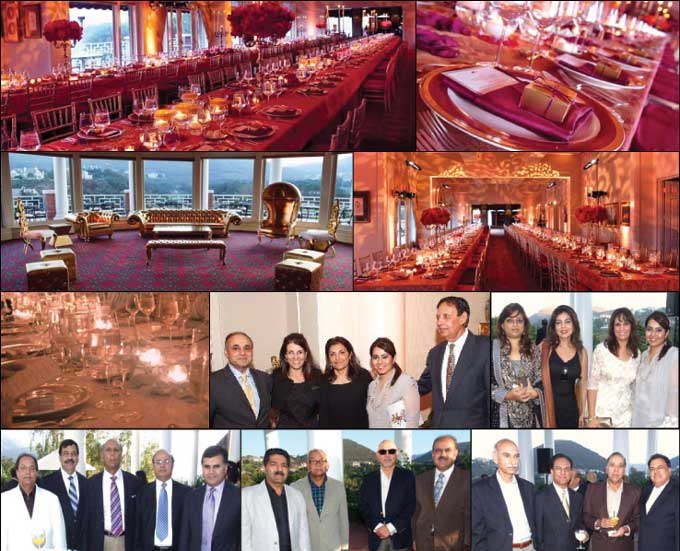 From start to finish, the event at the Sherwood Country Club had a touch of class and the guests felt like they were dining with royalty

The word 'exquisite' spells out the sublime, the best of quintessential excellence. 'Exquisite Events' thus adds a new dimension to the nature and quality of the events organized.

With the South Asian community in the United States on the march, excelling in various fields and becoming affluent by the day, it is not surprising that a full-fledged entity is now successfully in operation to organize events on behalf of the community.

Exquisite Events, a full-scale event coordinating company based in Los Angeles specializing in weddings, gala affairs, and specialty events, is the brainchild of Nikki Khan, an enterprising lady from Pakistan. Daughter of a diplomat, Nikki was educated in Switzerland, where she learned the intricacies of social etiquette necessary for fine event coordination and planning.

Recently, Nikki Khan demonstrated her all-round verve for organizing events on a grandiose scale in association with the Sherwood Country Club. Members of the community were treated to an exquisite reception and dinner at the beautiful Sherwood Country Club in Thousand Oaks, California. Attendees of the event were pleasantly surprised and impressed with the superb organizational skills and imaginative planning of Nikki Khan and her staff. True to its name, the Exquisite Events executed this event with the utmost in professionalism, quality and with a unique style. The décor deserved the best superlatives.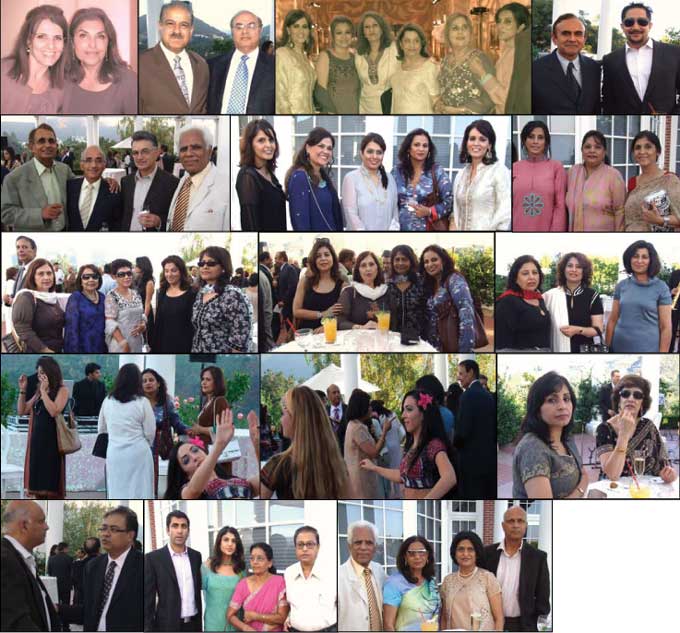 Members of the community were treated to an exquisite reception and dinner at the beautiful Sherwood Country Club in Thousand Oaks, California and they all fully enjoyed the experience

One observation about the event was particularly glowing and objectively complimentary: The ladies at Exquisite Events handled this Rust and Roses room design admirably. Everyone loved what they came up with. I cannot take my eyes off the lighting design that adds an immense amount of depth and dimension to the room … Notice how the shades of rust, amber, and red set an opulent ambiance - it is so romantic! Just perfect for a fall wedding …

Nikki Khan has won recognition and fame from the South Asian community and media for her work. From sophisticated soirees to culturally infused celebrations, from Mehndi and Sangeet ceremonies to authentic Pakistani and Indian themed weddings, parties and special events, Khan ensures that all of her events are meticulously planned and superbly executed. Khan has an innate talent for providing fresh and innovative ideas for each occasion and always incorporates her clienteles' personal taste and style to each event. Her professionalism and relaxed demeanor have won accolades from her growing list of clientele, while the beauty of her work has found recognition in numerous publications including Inside Weddings, Ceremony, Bride & Bloom, EastWest, and Shaadi Style.

From start to finish, the event at the Sherwood Country Club had a touch of class and the guests felt like they were dining with royalty…

Nikki Khan gives that kind of a captivating touch to events. Each one is exquisite and glittering.


-------------------------------------------------------------------------------------