Party of the Century' Hosted by Dr. Meher Tabatabai
A Pakistan Link Report
Pictures by Anwar Khawaja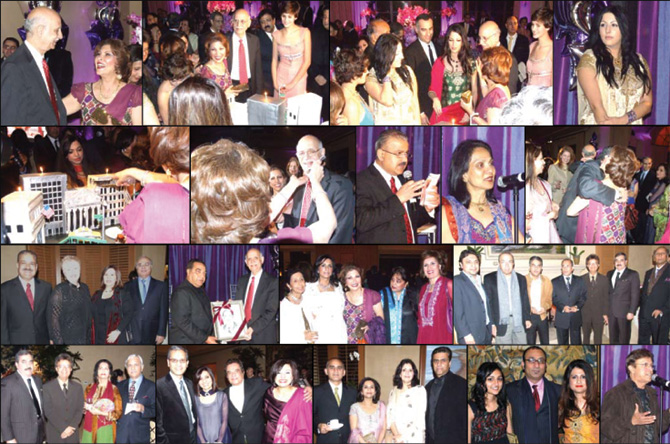 Pictures above and on P17: Glimpses of the 'Party of the Century' hosted by Dr Meher Tabatabai at Pelican Hills Resort on January 16
Dr. Meher Tabatabai hosted a glamorous surprise party for her husband, philanthropist and businessman, Qaisar Madad, at the luxurious Pelican Hills Resort on January 16. Dr.Meher enlisted the help of her friends - Anila Ali, Adnan Khan, Hamid Malik, and Gazala Shauk - in organizing the party and keeping it a secret until the big day.
Guests arrived punctually and were treated to an orchestra led by Albert Wu. Soon after guests were ushered by beautiful Amir Adnan models into the main hall. As they waited for the Guest of Honor to arrive, they began their tasteful meal.
The menu was specially created by the head of banquets at Pelican Resort, Mr.Khalid Mirza. Thus it was delectable and appealing to the Pakistani palate.
The hall looked breathtaking with the royal theme of purple and silver. The party was built around the Wall Street theme and so the tables were named after streets in New York. The place-cards, which were most unique were mini Wall Street Journals, with the guests name as headlines. As Mr.Qaisar was brought into the hall, Alamgir, sang Happy Birthday in unison with the audience. As Mr.Madad cut his cake which was Wall Street, and almost as big as Wall Street, hundreds of purple and silver balloons dropped from the starry ceiling.
The guests were most delightfully entertained by Bollywood dancers and then a DJ. Dr. Meher, her beautiful daughters, Mahvish and Mahrukh, her family, and friends agreed that the January 16 event could indisputably be called "the party of the century".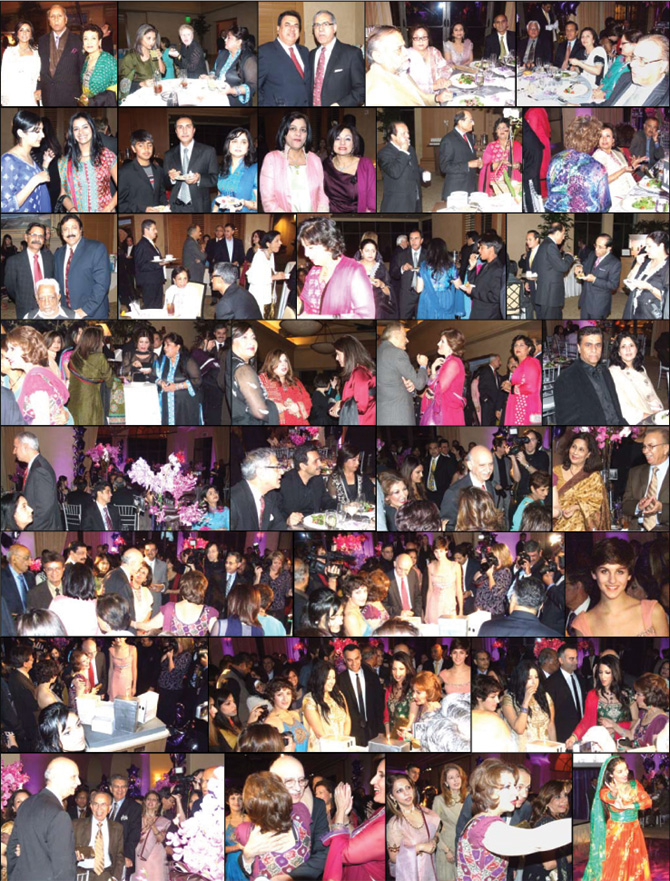 -------------------------------------------------------------------------------------