Musharraf in Los Angeles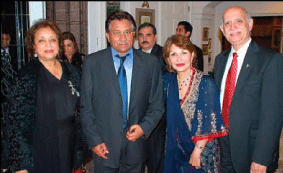 Mrs Saiba Musharraf, Gen Musharraf, Dr Mehar Tabatabai & Mr Qaisar Madad
Los Angeles , CA: Former Pakistan President General (Retd.) Pervez Musharraf who arrived on March 1 had a string of engagements during his stay in Los Angeles. He had several speaking engagements in the city and addressed a leading think-tank' American Forum' in Palm Springs on Tuesday last.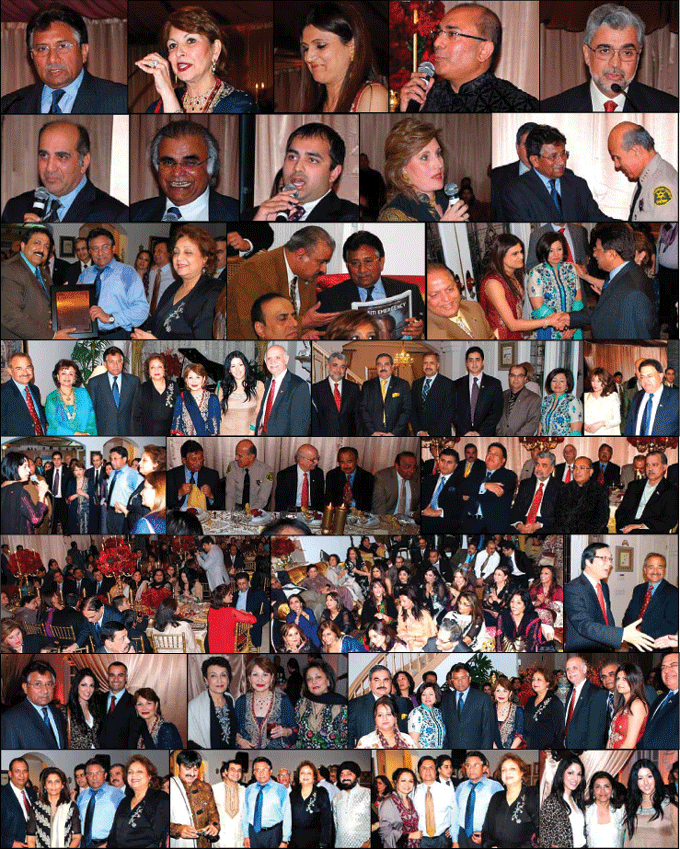 General Musharraf and Saiba Musharraf with guests at the dinner hosted in their honor by Dr Maher Tabatabai and Mr Qaisar Madad
On Wednesday, March 3, Dr Mehar Tabatabai and Mr Qaisar Madad hosted a dinner in honor of General and Begum Saiba Musharraf at their residence. The dinner was attended by prominent members of the Pakistani-American community.
According to another report, General Pervez Musharraf, who will speak in Portland on March 15, says US forces should withdraw from Afghanistan in July 2011 only if the war has been won.
In a phone interview Saturday, Musharraf criticized the Obama administration for announcing a withdrawal date.
"In Afghanistan we must defeat al-Qaida," he said. "We must dominate the Taliban."
Musharraf -- who took power in a 1999 coup and served as Pakistan's president until he was forced to resign in 2008 -- lives in London. On Saturday, speaking after 15 holes of golf in California, the 66-year-old former army chief said he wouldn't rule out a bid to run for president .