Masood Chik Inducted in Cricket Hall of Fame
Akhtar Masood "Chik" Syed, who loves cricket and has been a part of the game in the United States for almost 40 years, has been inducted in the Cricket Hall of Fame. His career is long and impressive both as a player and as an administrator.
Two years ago the retired physiotherapist was one of five to be awarded an International Cricket Council (ICC) medal of honor during the ICC's centenary celebrations.
Syed, 65, who lives in Glendale Heights, a Chicago suburb, has been chosen to be inducted into the Cricket Hall of Fame along with former England captain Sir Brian Close and former Indian captain Adjit Wadekar.
The Cricket Hall of Fame recognizes the contributions of all-time great players and administrators to the game.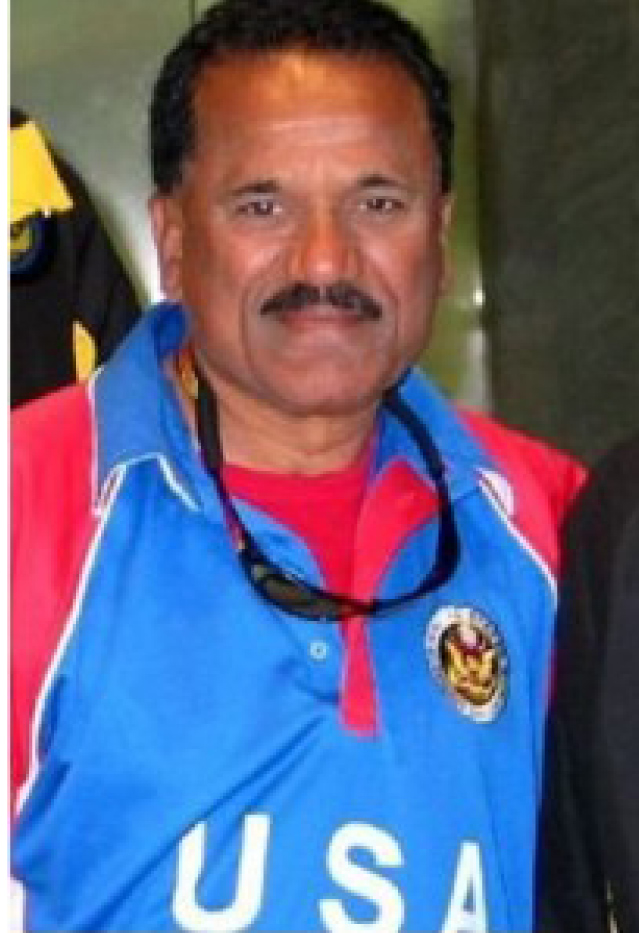 Syed joins legendary international inductees like Sir Garfield Sobers, Sir Frank Worrell, Sir Clyde Walcott, Sunil Gavaskar, Farokh Engineer, Greg Chappell, Bhagwat Chandrasekar, Alvin Kallicharran, Sir Everton Weekes, Sir Conrad Hunte, Sir Vivian Richards, Gundappa Viswanath, Clive Lloyd, Chetan Chauhan, Hanif Mohammad, Mushtaq Mohammad, Michael Holding and others.
In an interview Syed said, "I feel very proud to have my name among all of them. That's unbelievable. I can't even dream that I am up there with all those greats."
As usual, Syed was genuinely humble. He is a man of few words and does not like talking about himself or his long list of achievements in cricket.
He has played a catalytic role in the growth of cricket in the US. For example, when he became involved in cricket in Chicago in 1972 soon after moving to the United States, there were about 12 clubs. Today there are about 170 and he has helped the Central East Region have the highest paid membership in the United States of America Cricket Association.
But that is just the tip of the iceberg.
Syed has been a USACA board member representing the Central East Region since 1984 and plans to seek re-election next year and, if successful, step aside at the end of his term.
This soft-spoken man looks after himself physically and has competed in 12 Chicago marathons for a personal best time of three hours and 34 minutes.
And he is also involved in charities. Over the years, he and his family have helped those in need in Karachi and Bosnia.
While there is more to Syed, who was born in Delhi, India, than cricket, it is the game that he really loves. After independence, his family moved to Pakistan and he grew up in Karachi where he played in the inter-collegiate competition for DJ College under captain Sallah uddin Ballea and former Test player Nasim ul Ghani.
In 1967 he got the chance of a lifetime when he was named to play with the Pakistan Central Zone in a match in Sailkot against a Commonwealth X1 led by Australian all-rounder and captain Richie Benaud.
In an unforgettable moment, he ran out Benaud at the bowler's end with a throw from cover after he had scored a few runs. Syed obviously enjoyed the dismissal, but not everyone saw it that way.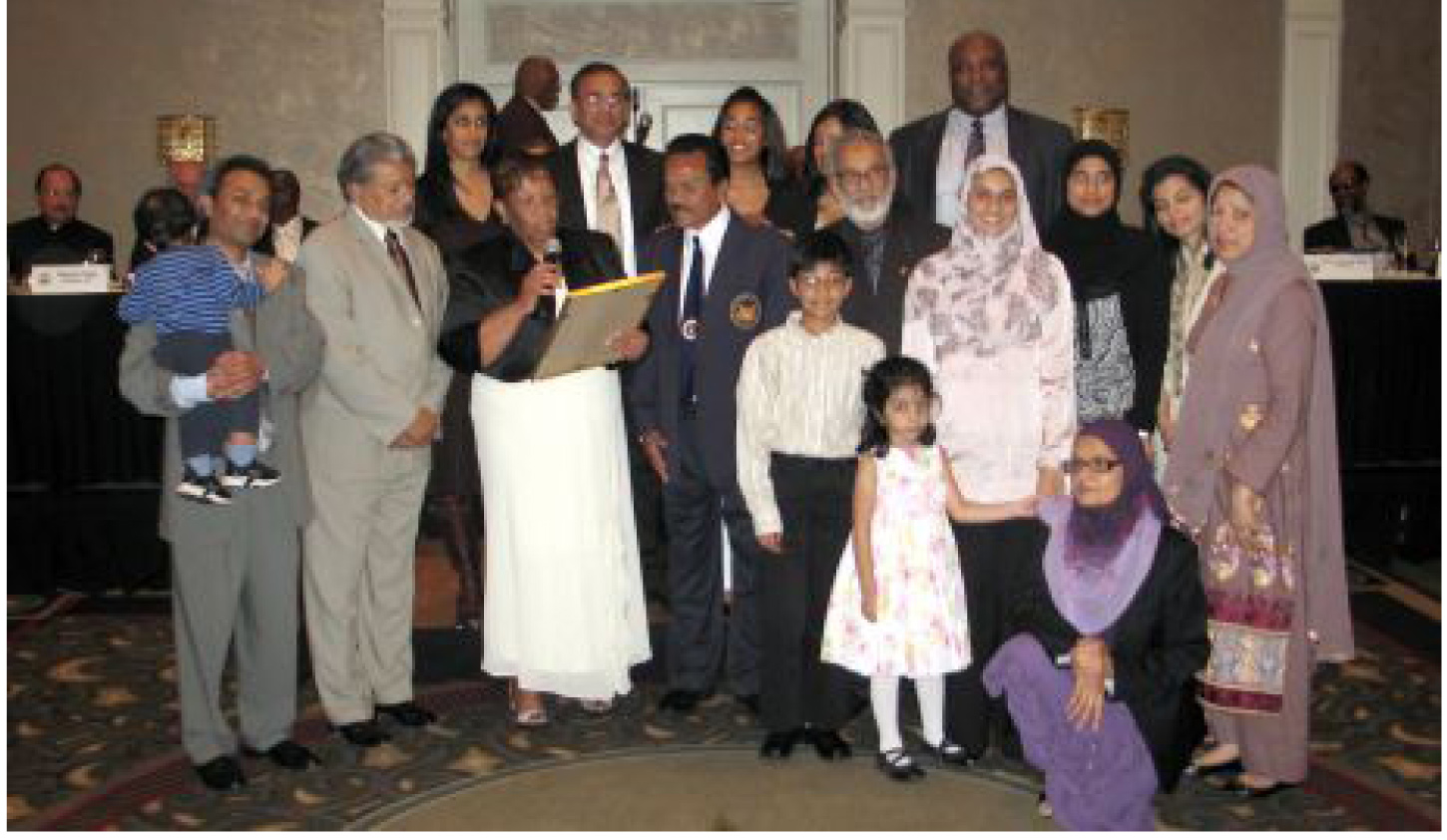 He said: "I remember him giving me a look, as if asking, 'Who are you'?"
During the lunch break, Syed recalled, a fan voiced his disapproval by saying: "I have come all this way with my family to watch him bat and you ran him out!"
As a young batsman and occasional slow bowler, Syed was no slouch. He was an admirer of the great Hanif Mohammed, the former Pakistan captain and Hall of Fame member.
Syed's best score in first class cricket was 116 for Karachi in the Quaid-i-Azam Trophy competition. In 33 first class matches in Pakistan he scored 1,408 runs, including seven not outs, in 49 innings at an average of 33.52. He also scored three centuries and five 50s.
He first began playing in the US with the Chicago Falcons in the old United Cricket Conference. In 1976 he played for the US against Canada and he and the late Don Weekes of California, put on an 87-run partnership to clinch victory.

Syed was elected vice president of USACA in 1987 and president from 1996 to 1999. During his presidency he was able to organize the first ever five-match series between India "A" and Australia "A" in Los Angeles, California.
As an executive USACA board member he has formed a close relationship with USACA President Gladstone Dainty and the two work as a team for the growth of cricket in the US.
From 2000 to 2004 he was chairman of the US national selectors. Syed helped select the team, which won the Americas Cup in Argentina in 2002, and success followed in the 2003 Six Nation Tournament in Dubai where the US became the first ICC associates member to play in the 2004 Champions Trophy.
Syed says the introduction of the 20/20 competition is the way for the game to grow in the US and get Americans interested.
He is hopeful that the foundations set up by the USACA Board will see a speedy growth of cricket, eventually gaining Test match status.