PTI-San Diego Chapter Membership Drive Begins
Pictures by Anwar Khawaja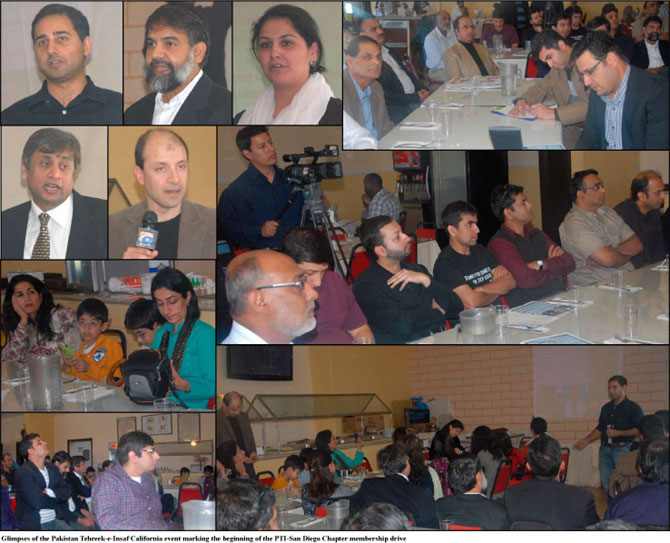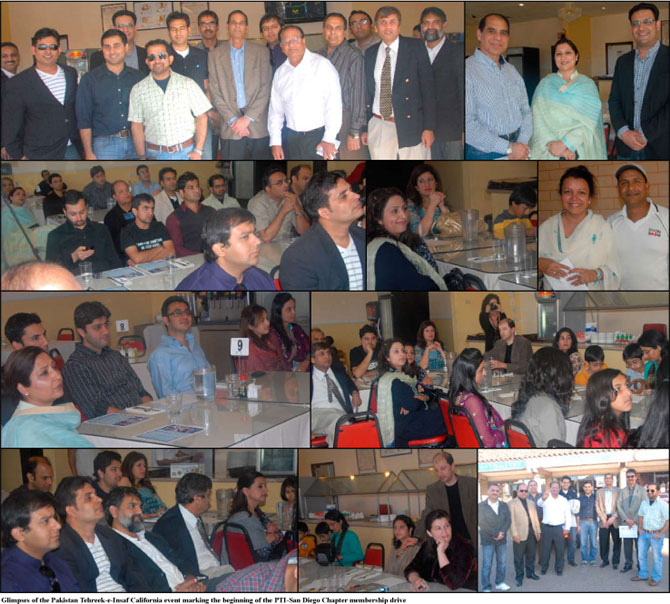 San Diego, CA: Pakistan Tehreek-e-Insaf California Chapter hosted an event at the BKC Restaurant, San Diego on February 5 to kick start the membership drive for the PTI-San Diego Chapter. The event was well attended with over 80+ Pakistani Americans enthusiastically participating in the proceedings.
The membership drive event was addressed by PTI-California president Usman Ali, who explained the current political and social turmoil in Pakistan, ideology of PTI and its activities in local USA chapters. It was mentioned at the event, how ordinary Pakistanis living in the USA can help the ongoing struggle of Imran Khan and the Pakistan Tehreek-e-Insaf (PTI) to help break the status quo and bring a positive change in the country. Usman invited people from all walks of life to join PTI's struggle for a prosperous and successful Pakistan.
The PTI-San Diego membership drive event was also addressed by Masood Syed and PTI-Women wing representative Ms Sadaf Agha, who elaborated the activities of local women wings of PTI and the role of women in bringing awareness among Pakistani masses. Membership flyers were distributed and a number of people signed up for paid-membership to support the cause. The event was followed by a lunch and PTI-San Diego team resolved to continue inviting new members to establish a significant PTI community in the San Diego area. The PTI-San Diego leadership team included Syed Umar, Faisal Wattoo, Syed Waqar, Zia and can be reached at PTI.SDiego@gmail.com
-------------------------------------------------------------------------------------