Akbar Ahmed's New Book Discussed at Pakistan High Commission London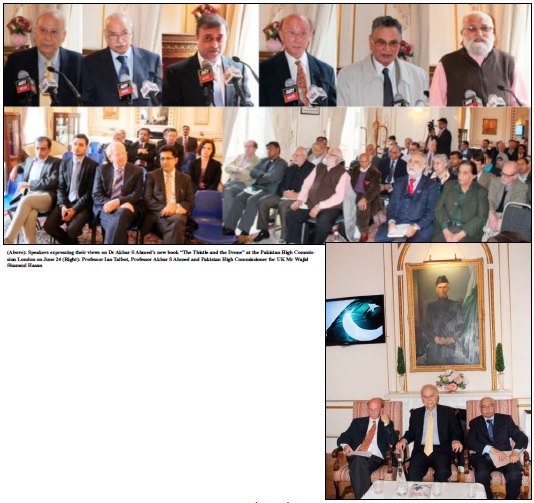 The High Commission for Pakistan organized an event on 24 June 2013 where Professor Akbar Ahmed discussed his new book "The Thistle and the Drone". Mr Wajid Shamsul Hasan, High Commissioner, Professor Akbar S Ahmed, Professor Ian Talbot, Imam Abduljalil Sajid and Councillor James Shera spoke at the occasion. Syed Zulfiqar Gardezi, Deputy High Commissioner conducted the event.
While commenting on the book, High Commissioner Mr Wajid Shamsul Hasan said that the world had failed to understand the culture and values of Pakistan's tribal people. The excessive reliance on military firepower does not discriminate between the victims, mostly women and children, and the militants. Mr Wajid Shamsul Hasan reiterated Pakistan's position on drone strikes which violate its sovereignty and territorial integrity. He added that the drone strikes were against international law and counter-productive. They entail loss of innocent civilians and have human rights and humanitarian implications. He said that the issue of drone strikes is high on the agenda of the new Government and noted that there exists across-the-board political consensus that drone strikes must end.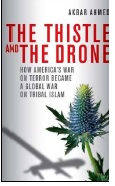 Professor Akbar S Ahmed, who is a former High Commissioner for Pakistan to the UK, shared his life experience as an academic and promoter of inter-faith harmony. He emphasized that there exists a conflict between the center and peripheries in all societies which is the root cause for extremism. He added that extremism could only be eliminated through an enlightened dialogue amongst civilizations. He emphasized that the Pakistani community living abroad had an obligation to represent the country positively.
The renowned academic Professor Ian Talbot said that the book provides the readers with a treasure trove of wisdom and knowledge. He described it to be a must read for all those interested in understanding Pakistan.
The event was attended by a large number of academics, members of the diplomatic corps and British Pakistani diaspora.

-------------------------------------------------------------------------------------