NVC-APPNA Organizes 'Glamsham' in Aid of Victims of Superstorm Sandy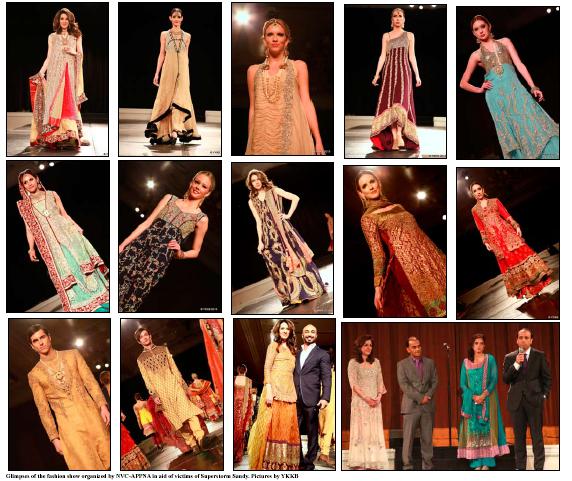 The Nevada Chapter of the Association of Physicians of Pakistani Descent of North America (NVC-APPNA) held a fundraising event "GLAMSHAM" on Friday, January 11 th, at the Treasure Island Hotel and Casino Grand Ballroom in Las Vegas Nevada to raise funds for victims of Superstorm Sandy.
The event, as expected, was full of glamour and couture. It was attended by over 300 people from Las Vegas and adjoining areas. The guests included Central APPNA office bearers, friends of India, and Pharmaceutical and corporate representatives. The highlight of the show was the presence of internationally acclaimed fashion designer Hasan Shehryar Yasin (HSY) and his collection of dresses inspired by the designs of the many gates of Lahore.
In addition to many local male and female models, Miss Nevada and super model Sabeena Pasha, embraced the walkway and red carpet events.
The Fashion Show was followed by a music and dance performance by singer Ishmeet Narula. The new office bearers of NVC-APPNA for the year 2013 were also introduced on the occasion. Pictures above were taken by Yousuf Keekeebhai.
-------------------------------------------------------------------------------------