Amjad Sabri 's Qawwali Mesmerizes Sacramento Audience
By Ras H. Siddiqui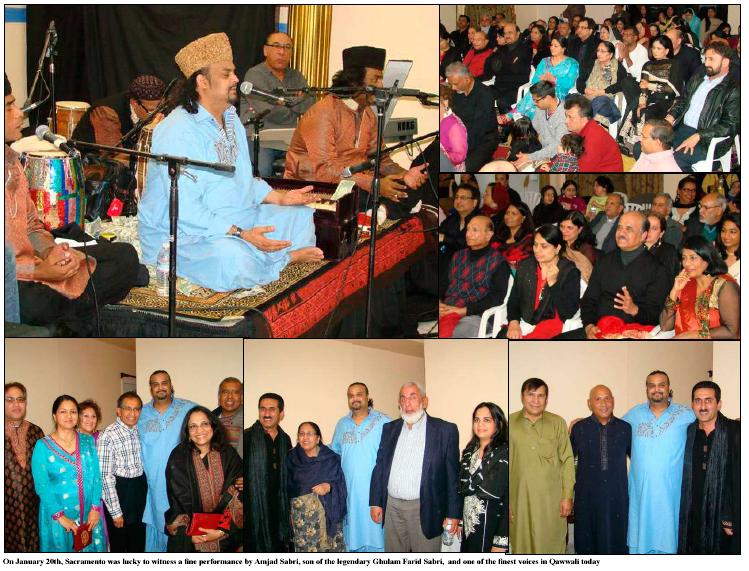 The voice of the Sufis is often best heard in South Asia through the art form of Qawwali. In praise of God, Prophet and the Imams this rhythmic mix of vocals, percussion and hand-clapping is said to have originated in the area from Ajmer Sharif to Delhi in India but some of its proudest practitioners today hail from Karachi, Lahore and Faisalabad in Pakistan. The late Nusrat Fateh Ali Khan succeeded in making this craft more popular in the West, but it still has to be acknowledged that since the Sufi way of life appeals to all and its message is universal, the late Khan Sahib's job was made easier.
On January 20 th, Sacramento, California was lucky to witness a fine performance by Amjad Sabri, one of the finest voices in Qawwali today at a private residence in the suburb of Elk Grove. And what an evening it turned out to be as Amjad, the son of the legendary Ghulam Farid Sabri, entertained a select audience for over two hours (and it seemed that during this time he was just getting warmed up). From Ali Maula, Bhar De Jholi in Urdu and some Punjabi numbers, odes to Lahore's Data Sahib with some fine work on the Dhol-drum by his accompanying group Amjad Sabri was able to uplift many spirits and offer some words of reflection in the process.
Amjad Sabri's Khawaja Ki Diwani never gets old as it succeeds in bringing Ajmer Sharif to light every time, plus Ghulam Farid's Punjabi Kalam and the haunting Ali Ke Saath Zehra Ki Shaadi all offered amazing food for thought. Also sung were the naughty Parde-ke Peechay (Behind the Veil) and Sharabi Peena Chor De and a very fine Dama Dam Must Qalandar.
But in this scribes opinion, Urdu ballads are where Amjad's voice excels. His "Kiya Karain" and "Yeh Jo Halka Halka Suroor Hai" and the deeply spiritual "Tajdar-e-Haram" were superb. But in the end it was his special Dua (Prayer) without any music that stole the show, one which will be remembered for some time to come.
Local organizers Azam Khan, Azmat Siddiqui, Bilal Adenwala and Talat Sattar all need to be congratulated along with Mirza Entertainment for bringing Amjad Sabri's voice of the Sufis to Sacramento.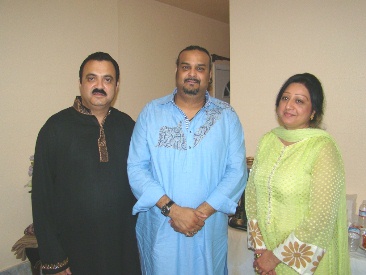 -------------------------------------------------------------------------------------