Sky Bird Travel & Tours Holds Dinner to Introduce Etihad Airways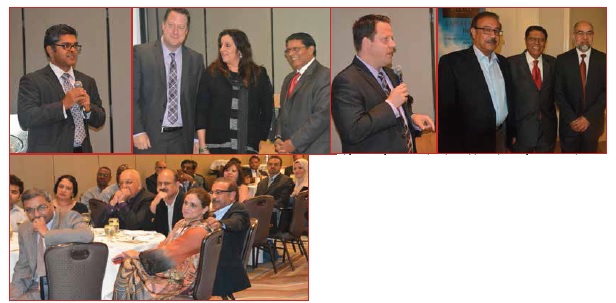 Sky Bird Travel is one of the nation's leading airline consolidators. Established in 1976, Sky Bird Travel is proud that you have made us "Your Global Partner" for more than 30 years. We assist professional travel agents, home-based agents and travel consortiums.
Our headquarters is in Detroit and our branch offices are strategically located to allow us to offer maximum assistance to our customers. We have satellite offices in New York City, Washington DC, Fort Lauderdale, Chicago, Houston, San Francisco, and Los Angeles. In addition, we have international offices in Toronto and Mumbai.
We offer consolidated net fares with more than 72 major airlines. We negotiate our net fares directly with the airline to provide discounts of up to 40%-65% off of retail prices. There are no commission caps on our net fares, allowing you to determine your desired mark-up. Sky Bird also offers high commissions on published fares to most international destinations. We offer net and commission fares in coach, business and first class. Tickets are issued at no cost, without hidden fees or surcharges.
In addition to net and commission fares from the US, we offer additional discounted Round the World packages, group fares, tours and fares originating outside of North America.
Our group department is ready to assist with travel arrangements for ten or more passengers. Our trained travel specialists can design complex multi-destination itineraries, and our extensive contacts mean we can bargain for lower group fares.
Recently, Sky Bird Travel & Tours held a dinner party at Palos Verdi City California for air ways agents based in Los Angeles. Sales Director, Mr Akshay Patel, screened a documentary to furnish information about Etihad Airways and facilities that the airline is offering to its customers. With effect from June 6 Etihad Airways has started a daily service from Los Angeles to Abu Dabi. On the occasion, Mr Arvin Patel, president of Sky Bird Tours and Travel, made a brief speech to spotlight the facilities the company is going to offer to local agents to book seats in the Etihad Airway. At the end Mr. Micheal Kohlstrand, Vice president of Etihad Airways, addressed the gathering and enumerated the advantages of traveling in his company.
-------------------------------------------------------------------------------------