Vote for Me on June 3rd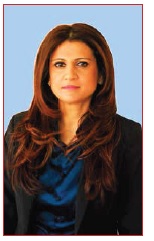 If you want to see me in Sacramento as YOUR representative, you need to get out and VOTE for me for Assembly District #74 on June 3 rd.
Here is where to look for your polling place: https://electionmapping.ocgov.com/pollfind/index-new.asp
It is a humbling moment for me, a passionate educator, to receive the endorsement of my union - the California Teachers Association. I have been a proud member of this union for more than a decade. The endorsements and donations that I receive from my supporters are reflective of their faith in my candidacy. I will do everything I can to live up to their expectations.
On Sunday I met with many residents of Huntington Beach. Some were educators from the other side of the aisle who expressed their confidence in me and my commitment to level the playing field by reversing the trend of our being a donor district and bringing more money for education to Huntington Beach and all areas of our district. Unlike Allan Mansoor, whom many believe has not been an advocate for their city or for their district, I assured them that my priorities also included increasing job opportunities, increasing funding for senior services and giving our local law enforcement the funding and tools necessary to reduce crime.
Your vote is important to me. Please vote for me and encourage your friends to vote for me, Anila Ali for Assembly.
I am the only candidate endorsed by the California Democratic Party. The National Women's Political Caucus is holding a fundraiser for the endorsed candidates. Please show your support by attending.
Following are the details
May 24 th, 4-6 P.M. at the residence of Sherri and Gary Loveland - 10920 Silverado Terrace, Tustin, CA .
If you can't make it, consider donating to my campaign online: www.anilaali.com
Anila Ali
DONATE
Please go to my website and use the email sign up feature so that you can get the latest updates. If you would like to get involved in my campaign please message us and join our team - Anila Ali for Assembly District 74.
-------------------------------------------------------------------------------------